The Downtown was abuzz Saturday night with many events going on including this one.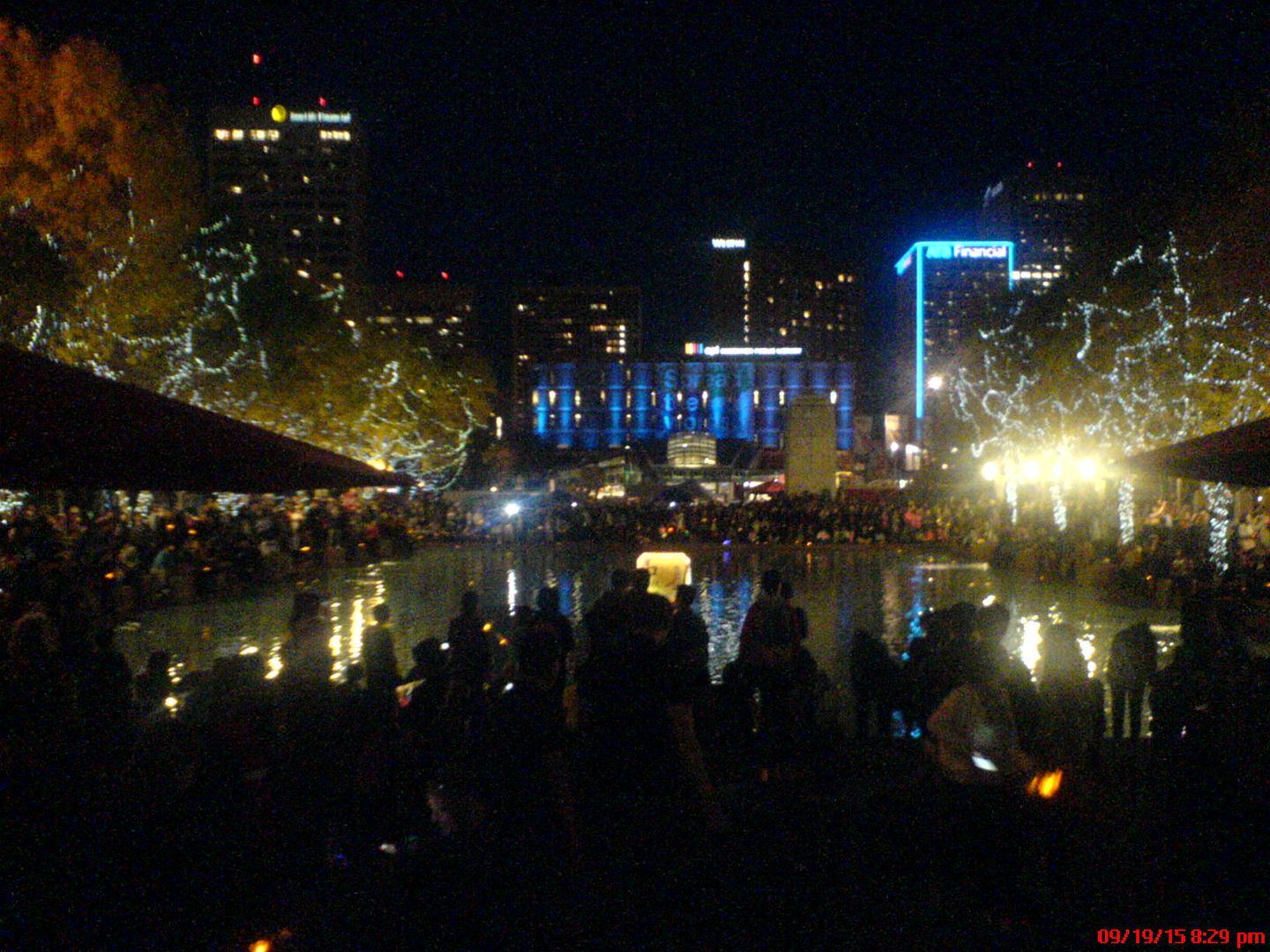 Mid-Autumn Lantern Festival, September 19
After you've had your fill of martial arts and lantern making, follow the Lion Dance Parade and give thanks to the harvest by launching your Wishing Boats in the waters outside City Hall. Food trucks (including Street Eats and Attila the Hungry) and other vendors will also be in attendance. edmonton.ca.
http://www.westernlivingmagazine.com...moon-festival/